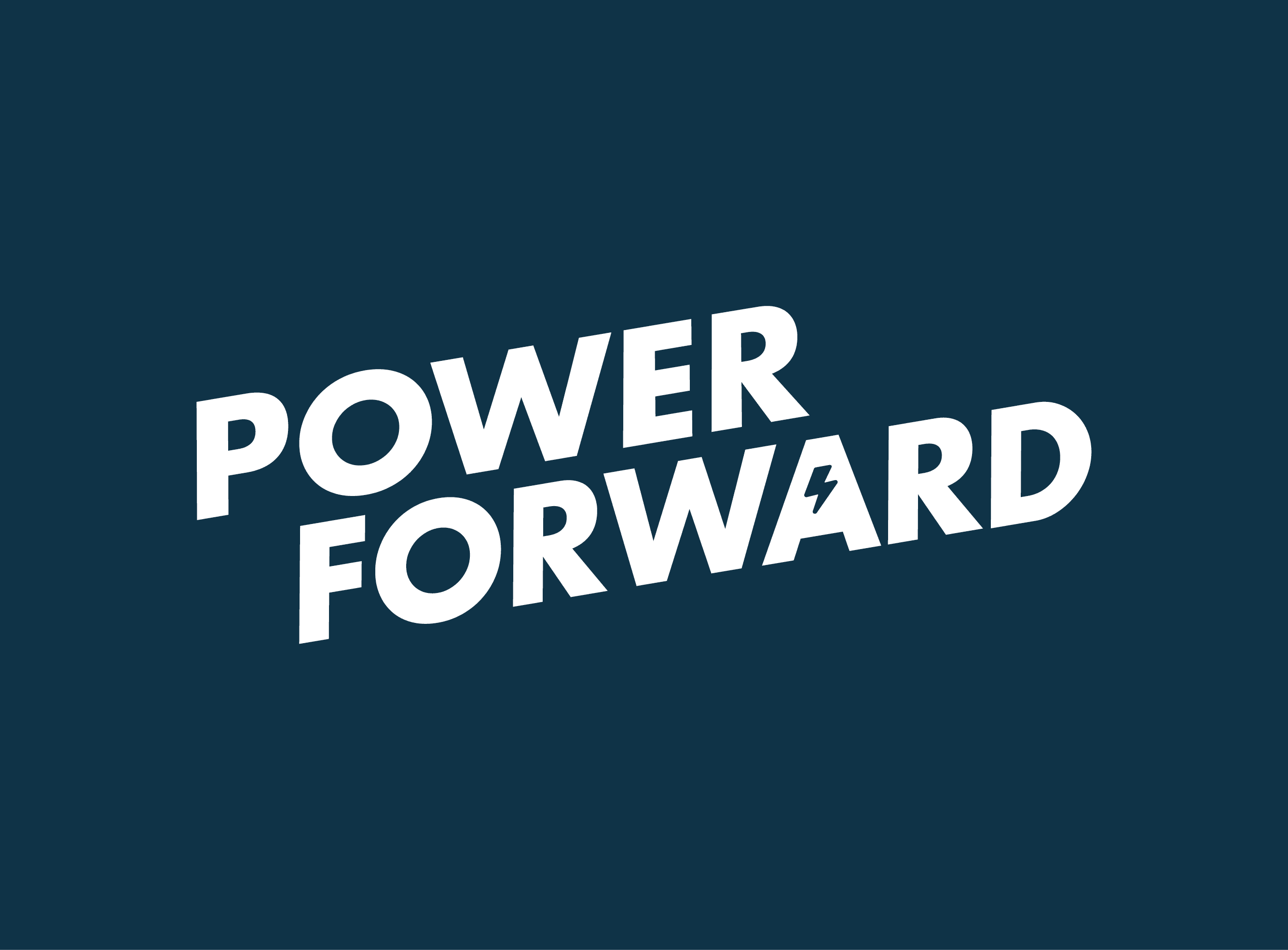 Let's power up our communities together.
We've developed a proposal to deploy $9.5 billion of the Greenhouse Gas Reduction Fund's National Clean Investment Fund (NCIF) to decarbonize our homes, working with 156 communities. Power Forward Communities' mission is to transform the housing market, save both homeowners and renters money, reinvest in communities, and tackle the climate crisis.
Power Forward Communities'
housing decarbonization program

will serve the residents and owners of our country's 124 million single-family and multifamily housing units through a strategy that will deliver more than 80 percent of financial assistance funds to low-income and disadvantaged communities — double the NCIF target. Specifically, the program will fund projects that:

Rapidly convert fossil-fuel appliances and equipment to decarbonized and electrified alternatives while improving homes, by converting to heat pump space heaters (which also cool), heat pump water heaters, induction stoves, and electric or heat pump clothes dryers, and smart thermostats, while also delivering necessary improvements that include weatherization, remediation, and structural improvements along with electrical panel and wiring upgrades.

Deploy rooftop solar, community solar subscriptions, and energy storage resources, to make clean and affordable renewable energy available to more people in more places.

Install EV charging infrastructure, facilitating broader and faster adoption of zero emissions transportation for residents of both single-family and multifamily housing.

Include resilience requirements that prepare communities and protect them from rising seas, increasing rain, more frequent heatwaves, and other climate hazards.
We've brought together a winning coalition of corporate and community partners to power this into reality.
This application is already supported by 321 partners who have pledged to decarbonize housing units across 46 states and every EPA region in partnership with Power Forward Communities over the seven year life of the program. This includes 94 pipeline and transaction partners like the AFL-CIO Housing Investment Trust, nonprofit housing developer Mercy Housing, Roofstock, and dozens of others who have pledged to decarbonize housing units. It also includes 156 communities pledging to decarbonize housing units, particularly in low-income and disadvantaged communities, and rural and Tribal communities. Pledges have come from large cities like Detroit, Philadelphia, and Phoenix; rural communities like DeSoto, Georgia and Rural People's Voice, Washington; and Tribal communities including the Coalition of Large Tribes and the Gila River Indian Community.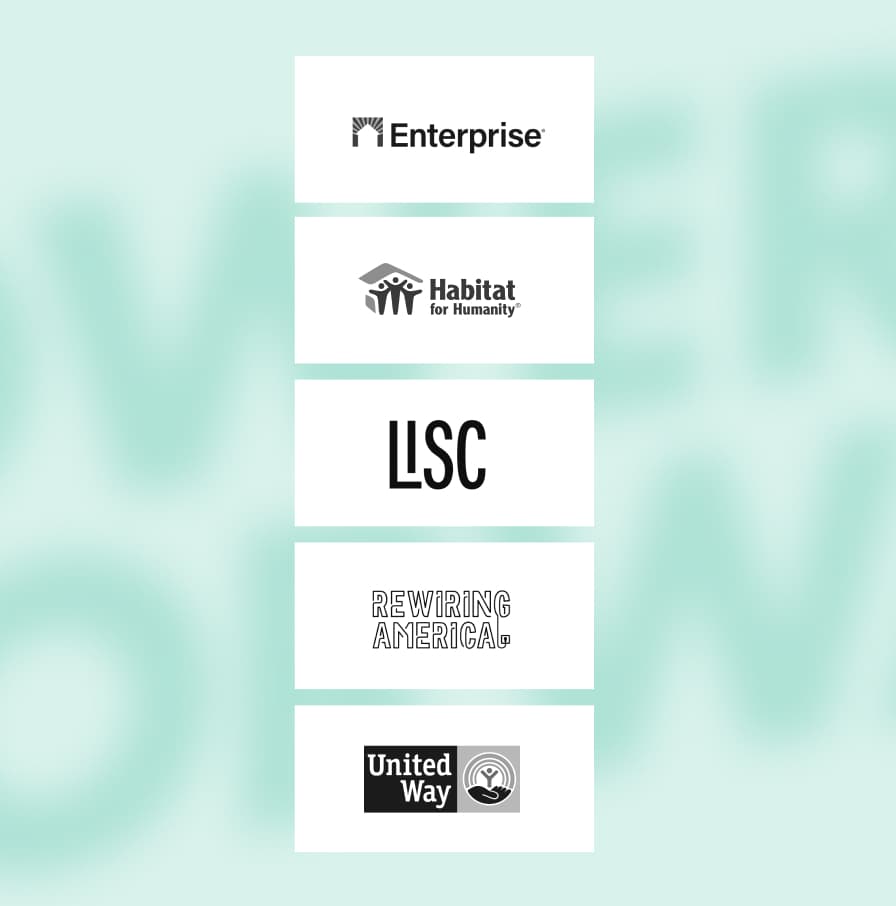 Our partners
Communities & Partners By State
---
ALABAMA • Birmingham, AL • ARIZONA • Gila River Indian Community • Phoenix, AZ • State of Arizona • Tempe, AZ • CALIFORNIA • California Business, Consumer Services and Housing Agency • Climate Resilient Communities • Half Moon Bay, CA • Healdsburg, CA • HIP Housing • Long Beach, CA • Los Angeles Department of Water and Power • Menlo Park, CA • Oakland, CA • San Diego, CA • San Francisco, CA • US Green Building Council - Los Angeles • COLORADO • Boulder County, CO • Colorado Clean Energy Fund (Green Bank) • Colorado Energy Office • Denver, CO • Edgewater, CO • Go Electric Colorado • CONNECTICUT • Connecticut Housing Finance • Authority • Hartford, CT • New Haven, CT • New London, CT • DISTRICT OF COLUMBIA • DC Green Bank • DC Housing Finance Authority • FLORIDA • Fort Lauderdale, FL • United Way of Collier and the Keys, FL • GEORGIA • Atlanta, GA • Columbus, GA • De Soto, GA • East Point, GA • Oxford, GA • Savannah, GA • ILLINOIS • Chicago, IL • Illinois Housing Development Authority (IHDA) • People for Community Recovery • Peoria, IL • INDIANA • Bloomington, IN • Indianapolis, IN • Indiana Energy Independence Fund (Green Bank) • South Bend, IN • IOWA • Des Moines, IA • Impact Community Action • KANSAS • Overland Park, KS • LOUISIANA • Finance New Orleans (Green Bank)  • New Orleans, LA • Louisiana PSC • MAINE • Efficiency Maine (Green Bank) • MARYLAND • Civic Works Baltimore • Howard County, MD • Maryland Clean Energy Center (Green Bank) • Maryland Energy Administration • Mount Rainier, MD • Purple Line Corridor Coalition • MASSACHUSETTS • Boston Housing Authority • Cambridge, MA • MassEnergize • MassHousing • Melrose, MA • Salem, MA • MICHIGAN • Ann Arbor, MI • Detroit, MI • Flint, MI • Green Door Initiative • Kalamazoo, MI • Kalamazoo County, MI • Michigan State Housing Development Authority • SER - Detroit • State of Michigan, Governor's Office • MINNESOTA • Duluth, MN• Eden Prairie, MN • Minneapolis, MN • Minnesota Commerce Department (Green Bank) • Minnesota Housing (MN Hsg) • St. Louis Park, MN • St. Paul, MN • MISSOURI • Kansas City, MO • Kansas City - Building Energy Exchange • St. Louis County • NEVADA • Nevada Clean Energy Fund (Green Bank) • NEW JERSEY • Newark, NJ • New Jersey Economic Development Authority (Green Bank) • NEW MEXICO • Las Cruces, NM • New Mexico Climate Investment Center (Green Bank) • Renewable Taos • NEW YORK • Beacon, NY • Buffalo, NY • Chatham, NY • Elmira, NY • Kingston, NY • New York, NY • New York Green Bank • New York State Homes and Community Renewal • NYCEEC (Green Bank) • Newburgh, NY • Poughkeepsie, NY • Rhinebeck, NY • Syracuse, NY • NORTH CAROLINA • Charlotte, NC • North Carolina Clean Energy Fund • Raleigh, NC • OHIO • Cincinnati, OH • City of Dayton and Dayton Energy Collaborative • Cleveland, OH • Cuyahoga Metropolitan Housing Authority • Lucas County, OH • Toledo, OH • OKLAHOMA • Tulsa, OK • OREGON • Milwaukie, OR• State of Oregon, Department of Energy • PENNSYLVANIA • Pennsylvania Housing Finance Agency • Philadelphia, PA • Pittsburgh, PA • West Norriton Township, PA • RHODE ISLAND • Providence, RI • Rhode Island Housing • Rhode Island - Infrastructure Bank • State of Rhode Island, Office of Energy Resources • SOUTH CAROLINA • Greenville Housing Fund • United Way of Greenville County • TENNESSEE • Knoxville, TN • TEXAS • Arlington, TX • Dallas County, TX (Judge) • Dallas, TX • Fort Worth, TX • San Antonio, TX • UTAH • Millcreek City, UT • Salt Lake City, UT • Salt Lake County, UT • SustainEnergyFund of Utah • South Salt Lake City, UT • Utah Housing Coalition • VERMONT • Burlington, VT • Vermont Public Service Commission • VIRGINIA • Alexandria, VA • Newport News, VA • Richmond, VA • Virginia Housing Finance Agency • WASHINGTON • Kenmore, WA • King County, WA • Pierce County, WA • Resilient Methow • Rural People's Voice • Seattle, WA • Tacoma, WA • Washington State Housing Finance Commission • Wayne County, WA • Whatcom County, WA • WISCONSIN • Milwaukee, WI • Milwaukee, WI (County Executive) • Milwaukee County, WI Board of Supervisors) • Racine County, WI • WYOMING • Community Action of Laramie County, WY • My Front Door Cheyenne
Additional State, Tribal, and Community Partners
---
Coalition of Large Tribes (Arizona, Colorado, Montana, North Dakota, Nevada, South Dakota, Washington, Wyoming) • Mississippi River Cities and Towns Initiative (Arkansas, Iowa, Illinois, Kentucky Louisiana, Minnesota, Missouri, Mississippi, Tennessee, Wisconsin) • National Caucus of Native American Legislators (Alaska, Arizona, Hawaii, Minnesota, Montana, North Dakota, Oklahoma, South Dakota) • Southern Economic Advancement Project (Alabama, Arkansas, Florida, Georgia, Kentucky, Louisiana, Mississippi, North Carolina, South Carolina, Tennessee, Virginia, West Virginia)
National Partners
---
Building Electrification Institute • Climate United • Justice Climate Fund • Community Infrastructure Center • Dream.org • Ecority • Fair Count • Groundswell • National Black Caucus of State Legislators • National League of Cities • National Urban League • Navajo United Way • Stewards of Affordable Housing for the Future • SEAP (200+ South Strong partners) • Solar United Neighbors • Southface • Southwest Economic Solutions • Undaunted K12
Community Development Financial Institutions & Foundations
---
Capital Good Fund • Central Valley Community Foundation • Cleveland Foundation • Community Foundation Climate Collaborative • Craft3 • Equitable Facilities Fund • Families and Workers Fund • Genesis LA • Groundswell Capital • GoATL • Hope Credit Union Enterprise Corporation • HPN • Inclusiv • Invest Atlanta • LIIF • New Hope Community Capital / TCB • Nonprofit Finance Fund • Opportunity Finance Network • RCAC • Rhode Island Foundation
Developers
---
Aeon • AFL-CIO-HIT • Alpha Sharp Development Partners • APAH • April Housing • Archway Communities • Arrow Street Development • Asian Americans for Equality, Inc. • Atlanta Land Trust, Inc. • Banneker Ventures, LLC • BDP Impact Real Estate • Black & White Investments • Bridge Housing • Brisa Builders Development LLC • CAMBA, Inc. • Camber • Civic Builders • Columbia Ventures • Communities First, Inc. Household • Community Housing Works • CRP Affordable Housing & Community Development • CSI Support & Development Services • Dabar Development Partners, LLC • Dallas City Homes • East Bay Asian Local Development Corporation • Enterprise Community Partners • Exodus Development • Good Leap • Gorman & Company, LLC • Gragg Cardona Partners LLC • Green Coast Enterprises • Green Coast Enterprises • Greenpoint Manufacturing and Design Center LDC • Gulf Coast Housing Partnership • HRI Communities • Jonathan Rose Companies • LandSpire Group • Laurel Street Residential • Lemle & Wolff, Inc. • Manna • McCormack Baron Salazar, Inc. • Mercy Housing • MidPen Housing • Neighborhood Development Company • New Orleans Restoration Properties, Inc • Northern Real Estate Urban Ventures, LLC • NYCHA • O-SDA Industries • Petra • Red Gate Properties • RJ Development + Advisors • Roofstock • Seattle YMCA • Seawall Development Company, LLC • Second Chance Center, Inc. • SGA • SGI ventures • Sisters of Charity Housing Development Corporation • Southeast Effective Development • St. Nicks Alliance • Standard Real Estate Investments • The Fortune Society, Inc. • The Model Group, Inc. • Urban Campus and Core • Victory Housing • Wishcamper Development Partners LLC
Corporate
---
Arcadia • Carrier • Eaton • Kenmore • Mitsubishi Electric • Qmerit • Schneider Electric • Samsung • Span • Uplight • Utility API • York International
Media and Brand Awareness
---
Ad Council • Scott Brothers Global • WorkMoney
Labor Unions
---
American Federation of Teachers • SMART, the International Association of Sheet Metal, Air, Rail and Transportation Workers
Utilities
---
Con Edison • Duquesne Light Company and Allegheny Conference • Southern California Edison
For media inquiries, please contact hello@powerforwardcommunities.org